By Pa Furmus Correa
Estonian side Paide Linnameeskond with three Gambian players have book their spot in the second round of the Europa Conference league after a 6-5 post-match penalty shoot-out win over Georgian side Dinamo Tbilisi in the Europa Conference league qualifiers on Thursday.
Ebrima Singhateh who scored in the first leg of the tie was introduced in the 59th of the match and played the entire 30 extra time minutes to score from the penalty spot at 115 minute to continue his goal scoring in Paide and leveling the aggregate at 4-4.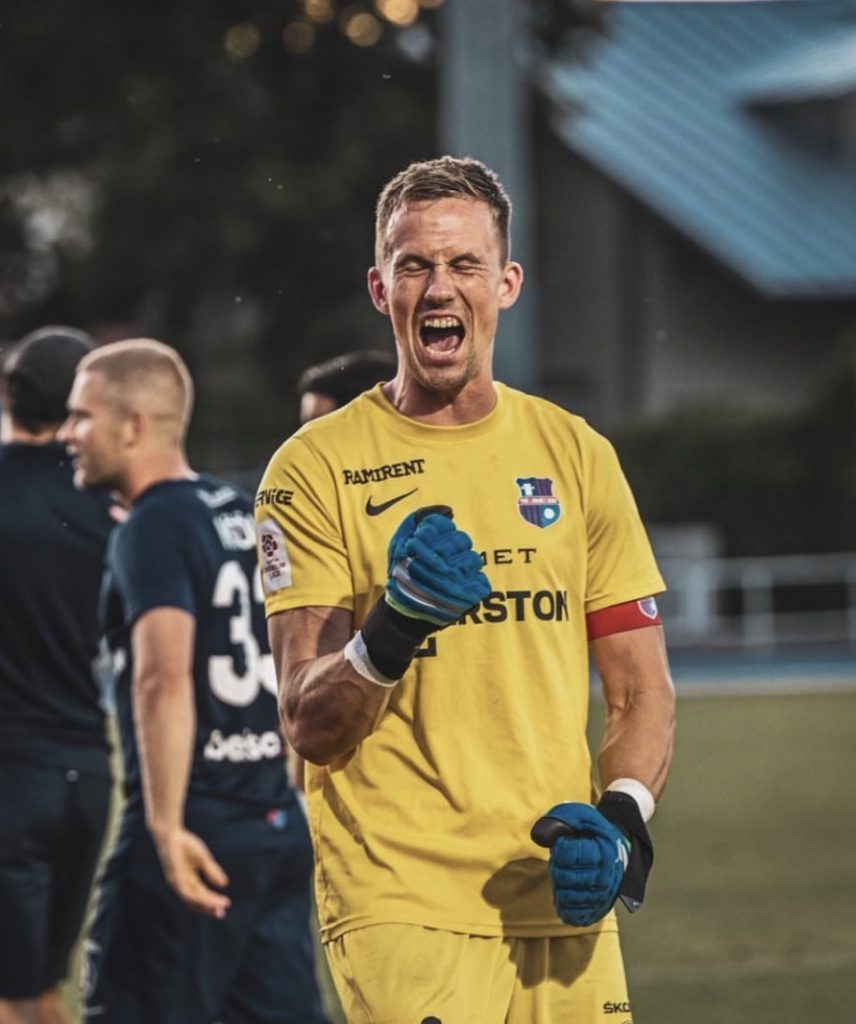 Babucarr Tambedou got introduced in the match at the 101th minute of the match while Ebrima Jarju watched from the bench to see his side get to the next stage of the qualifiers.
Paide who came into the second leg with a 3-2 away first leg win could not deal with Dinamo Tbilisi Camara's 69 minute assist for Skhirtladze to level the tie on aggregate.
What nearly was the winning goal of the day came when Camara again at the 93rd minute assisted second half substitute Antilevski to seal the comeback for Dinamo Tbilisi and looks like they booking a place in the second round of the Europa Conference league qualifiers.
This comeback and place booking for Dinamo Tbilisi would have been a dream true if not for the Real De Banjul forward who rescue his side Paide from the spot kick.
Both Ebrima Singhateh and Bubacarr Tambedou both converted their spot kicks as Paide have no penalty missed out of the six shooters. It was all smiles on the faces of the Paide players after the whistle was blown for a victory celebration.
Reacting to Singhateh's heroic, Paide Twitter handle admin posted "scores in the 81st of the first leg, scores ice cold penalty in 115th minute, scores an ice cold penalty in shootout, what a player."
Now Ebrima Jarju, Bubacarr Tambedou, and Singhateh have step a foot towards qualifying to the Europa Conference league for the first time after their side picked up the victory to be in the Europa Conference league spot contention.
Paide now becomes the only Estonian side to make it to the second round of the qualifier after Flora were beaten 4-2 on post-match penalty shootout by SJK from Finland.