By Pa Furmus Correa
The Gambian trio Ebrima Jarju alias Stek, Bubacarr Tambedou and Ebrima Singhateh celebrate their first Paide Linnameeskond trophy after their 1-0 win over Nomme Kalju in the Estonian cup final ending their 18 year wait.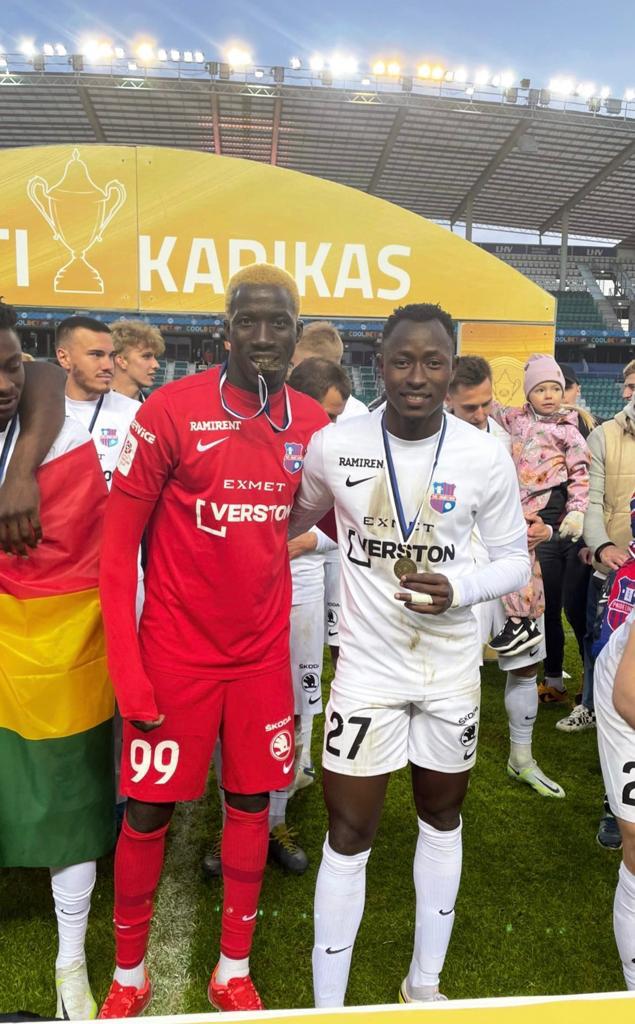 A goal from Siim Luts in the second half of extra time was enough for Paide to hold onto and celebrate their first trophy of the season.
The lone goal of the match came at the 109th minute after Deabeas Owusu-Sekyere penalty was saved at the 95th minute.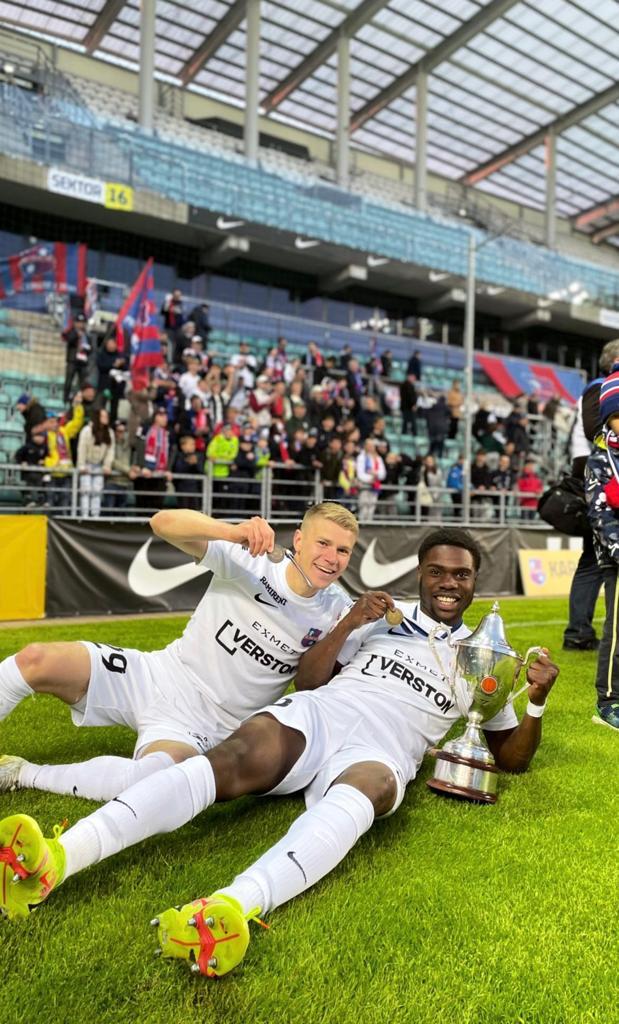 The Gambian duo did not feature in the match as Ebrima Jarju watched from the bench while Bubacarr Tambedou was not part of the team.
Ebrima Singhateh came on in the 62nd minute of the match to have his share.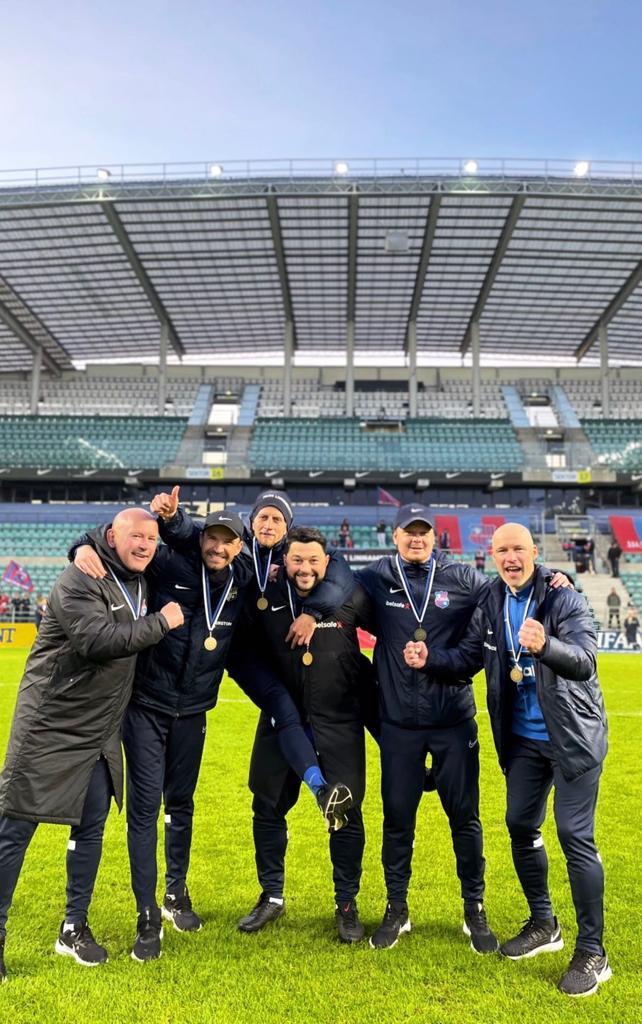 The trio join the Estonian club this year from Real De Banjul and have clinched their first trophy with the Estonian side.