Boy Nyang and Bakh Yayi will clash in a grand combat on Sunday 15 May, 2022 at the Serekunda West Mini Stadium.
The two wrestlers will be looking to return to winning ways following their disappoinment in their last combats.
Boy Nyang of Biri Biri Wrestling Academy lost to Mboran of Club Mara at the Independence Stadium while Bakh Yayi of Club Tysinger Family was defeated by Bala Niamina of Club Abuko Mbolo at the Serekunda West.
Meanwhile, the event organized by Gumbo Gaye Promotion will see twenty-four (24) wrestlers square off in twelve (12) bouts.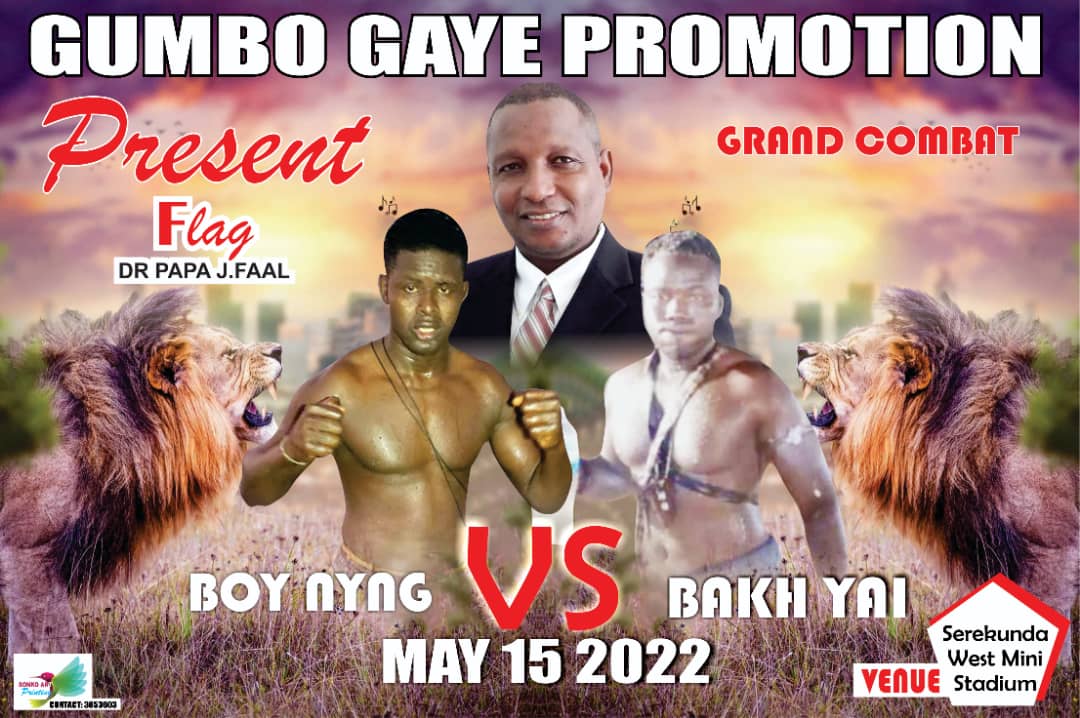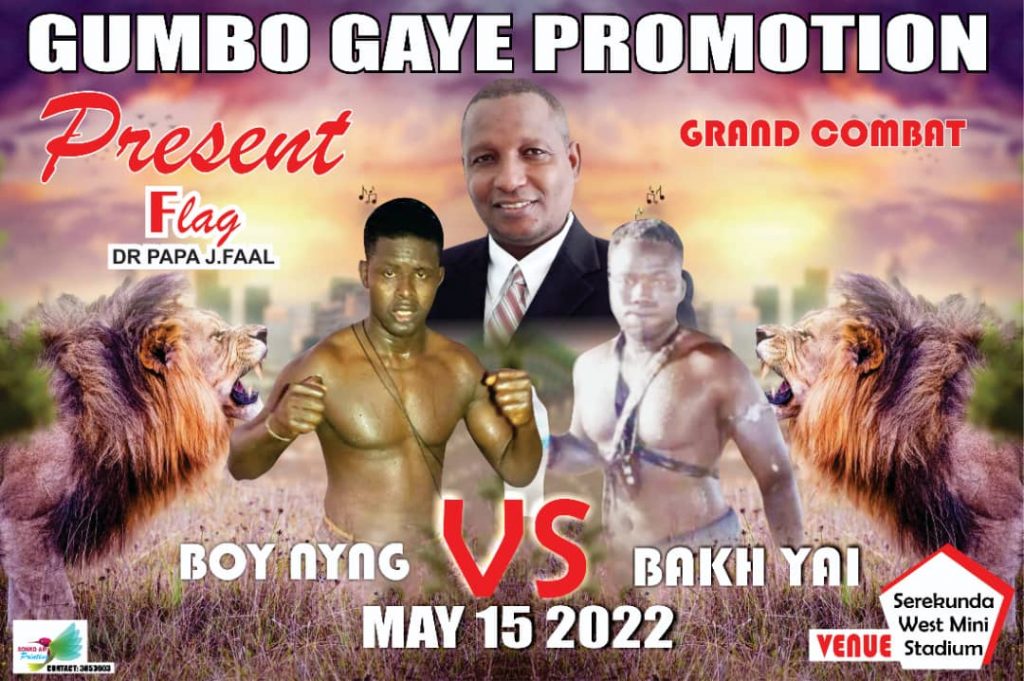 These bouts will be on Sunday at 4pm at the Serrekunda West Mini Stadium where Messi (Tallinding United) Vs Siaka (Bakau Gom Sa Bopa).
Tapha Tine (Barra) Vs American (Terminal Mbolo), Rajahey (Nema Mbolo) Vs Bala Gambia (Gunjur Mbolo), Kartus (Feke Ma Si Boleh) Vs Tei Max 2 (Bundung Nusrat), Bebe London (SK Gom Sa Rew) Vs Bebe Biram (Jeff Jel).
On the Flag Haddy Njie
Dormi Gambia (Brikama Mbolo) Vs Konya 2 (Bala Family), Modou Gadai (Jeshwang United) Vs Eduwar Ndimleh (Kerr Serign Mbolo).
On the Flag Babou Artical Njie
Chart (Tanji Mbolo) Vs Gainako (Club Ndongo Ceesay).
On the Flag Ousman Cham
Nekorell (Tallinding Japoo) Vs Gui Gi (Yundum Mbolo), Top 5 (Tallinding Mbolo) Vs Froncherr (Bundung Kai Bakh), Hoyontan Bu Kerr Ousainou (Ebo Town Mbolo) Vs Bala Niamina (Abuko United), Boy Nyang (Biri Biri Academy) Vs Bakh Yayi (Tysinger Family).