By Pa Furmus Correa
The Gambia Football Federation League 1 leaders Falcons FC were held to a 1-1 draw against Team Rhino FC today at the LYDSA, in Basori.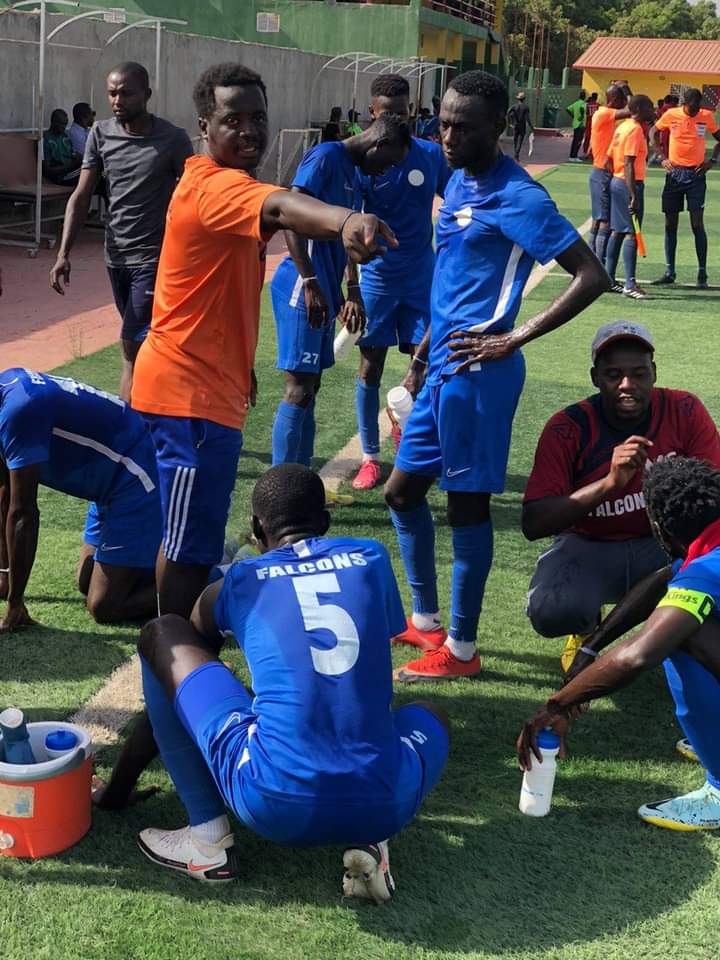 Team Rhino opened the scoring as early as the 3rd minute through Malang Jatta who beat the Falcons' goalie. It was the perfect start for Rhino as the league leaders but there perfect was cut short at the 10th minute when Buba Camara equalized for the leaders.
Buba Camara's equalizer is his 6th league goal of the season for Falcons while Malang Jatta scored his first goal of the season.
The draw set up an appetizing match between second place Wallidan FC and penultimate place Greater Tomorrow FC who now all need the three points for various reasons.
The draw now leaves the gap at 5 points which will be cut to 2 points if Wallidan beat relegation threaten Greater Tomorrow FC.
Falcons now top the table submit with 33 points while Team Rhino sit 8th with 21 points.