By Pa Furmus Correa
Gambia Football Federation (GFF) champions Hawks FC begin their 'dawn of a new era' with a nil-nil draw against Marimoo Pakfood FC on Thursday a day they rebrand and unveil themselves.
The champions languishing at the relegation threaten zone could not cause a recently dipped in form Marimoo side an upset in Banjul.
Marimoo were the favorites coming into the fixture but not could produce a goal to worsen Hawks' season despite scoring 4 goals in their 2-2 draw against Samger FC.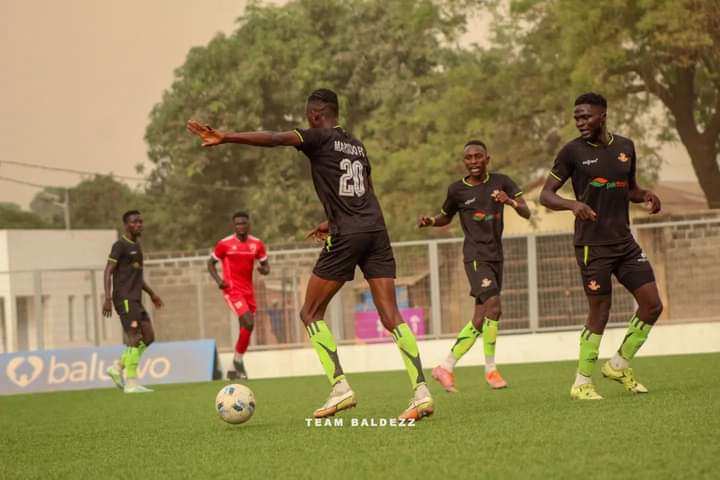 The predictors had a draw on the cards and it did show up after the final whistle with Hawks being the happiest with the point their quest for safety.
Marimoo maintain 5th position after Armed Forces win forced them down with 24 points while Hawks move to 13th with 15 points and a point away from safety.