By Fatou B. Camara
"I started playing football in my early age on the streets just like every other African; I really love sports and have only one dream that is to become a professional footballer. I want to play for the top teams in the world but it seemed I was lost in my dreams when I was amputated in 2014."

Ebrima Jallow born in 2003 Munyagen, Northern Gambia, was born with no issues and has a dream of becoming a professional footballer like many children growing up in the Gambia. This dream still lives with him despite as he now hopes to become a professional amputee footballer.
Despite the dream still being in him to date, in 2014 when Jallow had an accident this dream was on the limelight of fading. "My mentor paved a way for me and inculcate the never give up spirit in whatever I do that is why I didn't give up."

Germano as nicknamed says he is a fan of all sports but highlighted he fancy wheelchair basketball and football.
Jallow a one time wheelchair basketball player said his life of being a normal player changed the day he had his accident at an early age resulting to being amputated.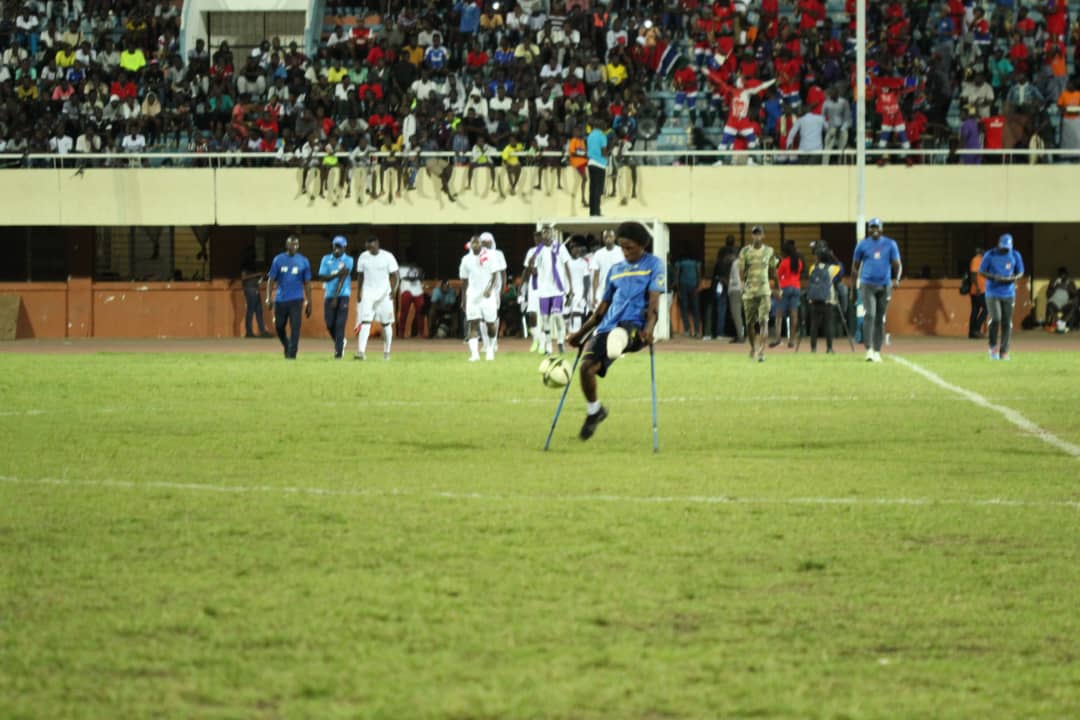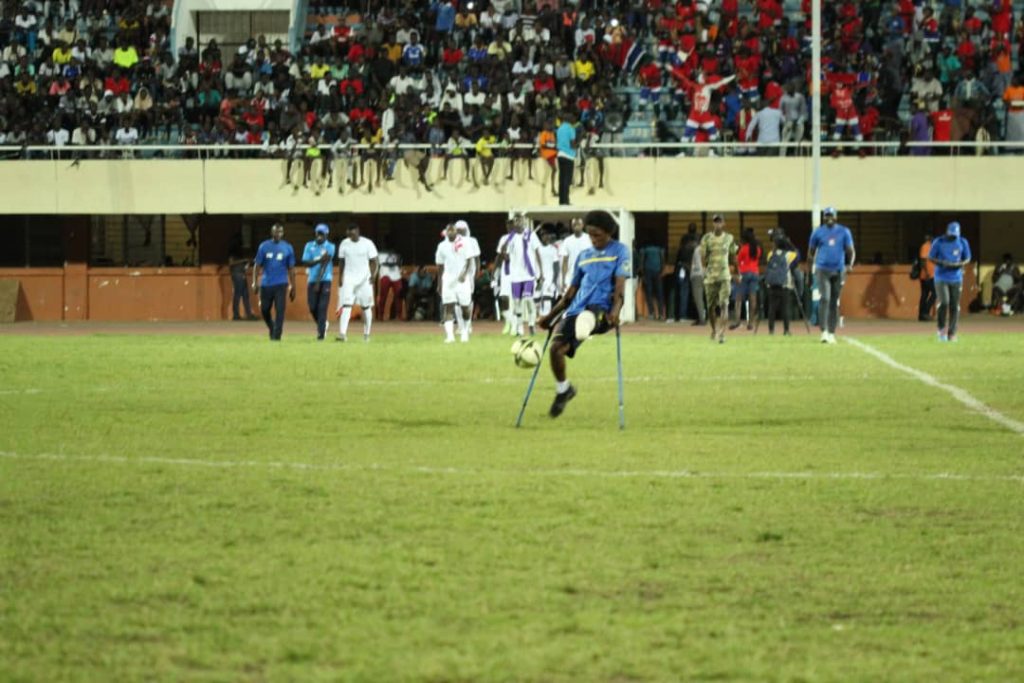 "I have been discriminated because people think a differently able cannot do what a normal footballer can do. I prove them wrong with my energy and how I can play all positions in the pitch."

Jallow a talent Gambia is proud of joined the Gambia's Amputee National team in 2018 marking his first step of fulfilling his childhood dream.
Aside joining the Gambia's Amputee National team and being the leading goal scorer, Jallow is using his football to fight against discrimination directed to persons with disabilities.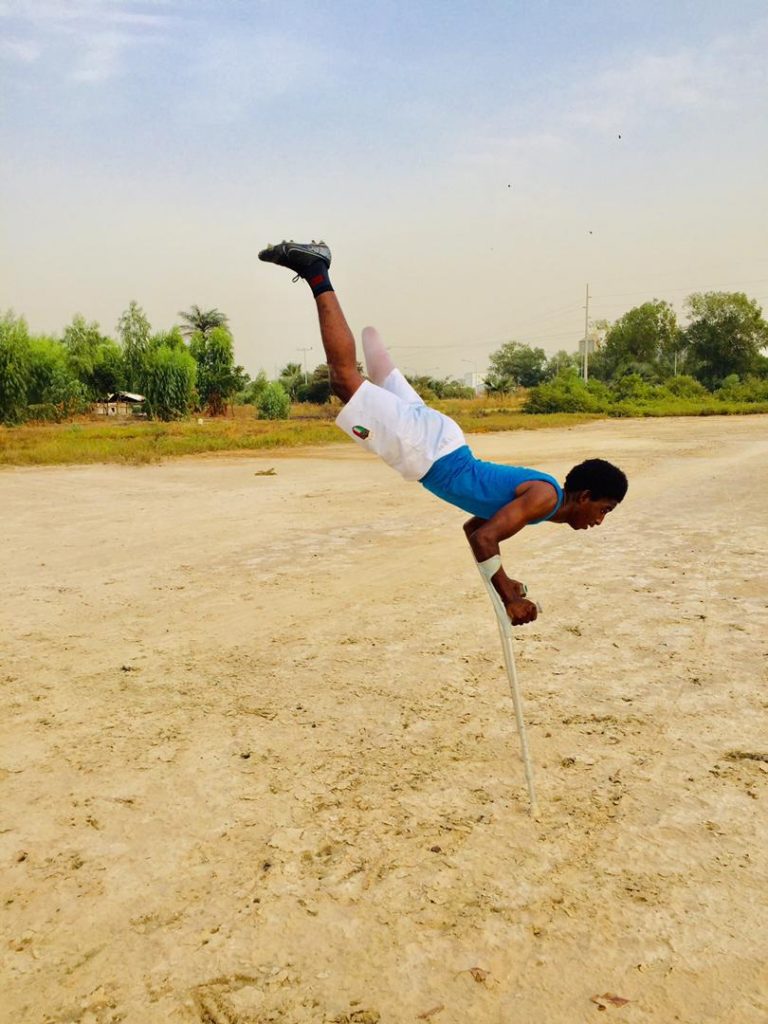 Playing football as a differently able demands a lot especially in a country where there is no or little attention given to them but for Jallow it is giving courage to differently able via him that matters.

Deriving inspiration from German footballer Mesut Ozil and Portuguese star Cristiano Ronaldo, Jallow said "I love their style of football because they are creative."

Dreams are only achieve when one works towards them and for Ebrima becoming the greatest Amputee player in the world is his dream.

Being supported and encouraged by his parents to follow his football career, Jallow builds so much passion for football and says, he is not bothered with what people say.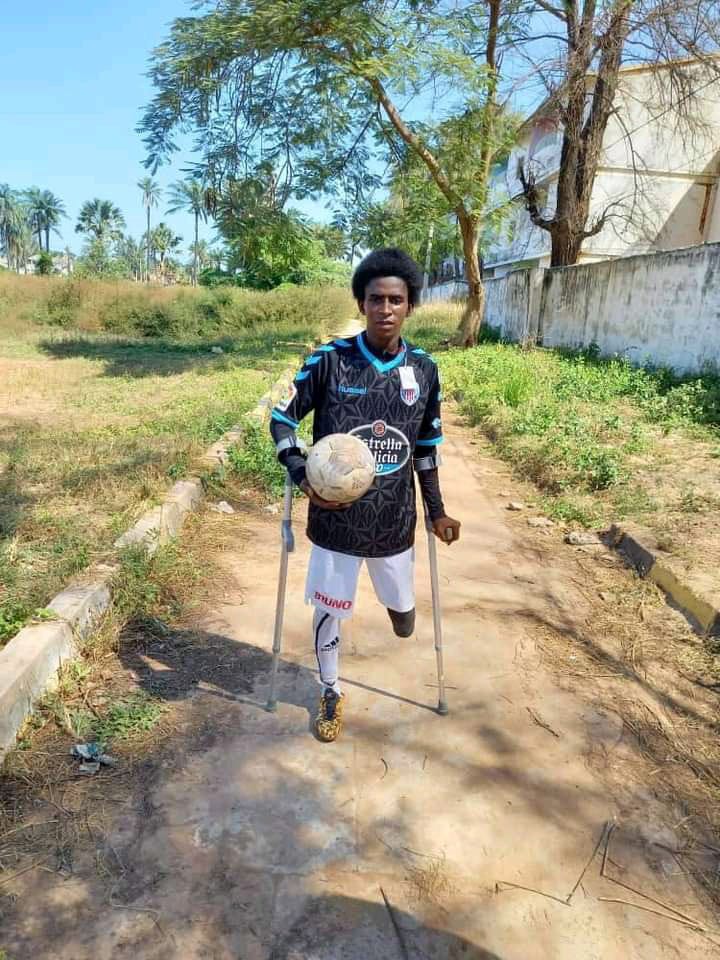 "My dream is to one day play for Izmir Amputee football team in Turkey and Freiburg in Germany," Jallow told Sportynation.
Being a differently able footballer can be challenging as they face a lot of discrimination, lack of understanding of how to include people with disabilities in sports.
"We the Amputees in the Gambia sacrifice to play Amputee football and to represent our country so we want everyone to support us just as the way they are supporting the able National team."

"We are in the same level, we also represent the Gambia both national and international games. And we also want the media to talk about us and promote the Amputee football in the Gambia."
In 2021, Ebrima Jallow represent the Gambia National Amputee team in the Amputee Africa Cup of Nations held in Tanzania. His contribution in the Amputee AFCON was immense as he bang in 3 goals in 5 matches which includes a last gasp winner and equalizer.
"Let nothing stop you from doing what you love to do, always put this in your minds that disability is not inability," Jallow said.
A painful reflection of the 2014 accident yet a source of motivation for Jallow who still dreams of playing professional football and currently on training for the next Amputee Africa Cup of Nations.