By Pa Furmus Correa
"It is not an easy road because you have to believe, exercise patience and self-confidence, one needs to be hardworking and determined. Sometimes things do not go the way you want it to be and if you are not strong you end up giving up. I suffer serious injuries, have bad moments but I still did not give up because it is my dream to be a professional footballer," Singhateh said.
Ebrima Singhateh born and brought up in Baddibu Sabaa village of Gambia's North Bank Region has become the hero of Estonian side Paide Linnameeskond in their quest for Thursday European football in the newly introduced Conference league.
Ebrima Jarju, Babucarr Tambedou, and Ebrima Sighateh from a tiny West African country of about 2.4 million people now play their trade in Estonia and the weather are miles apart but this three are coping with all that comes their way just to make it in Paide.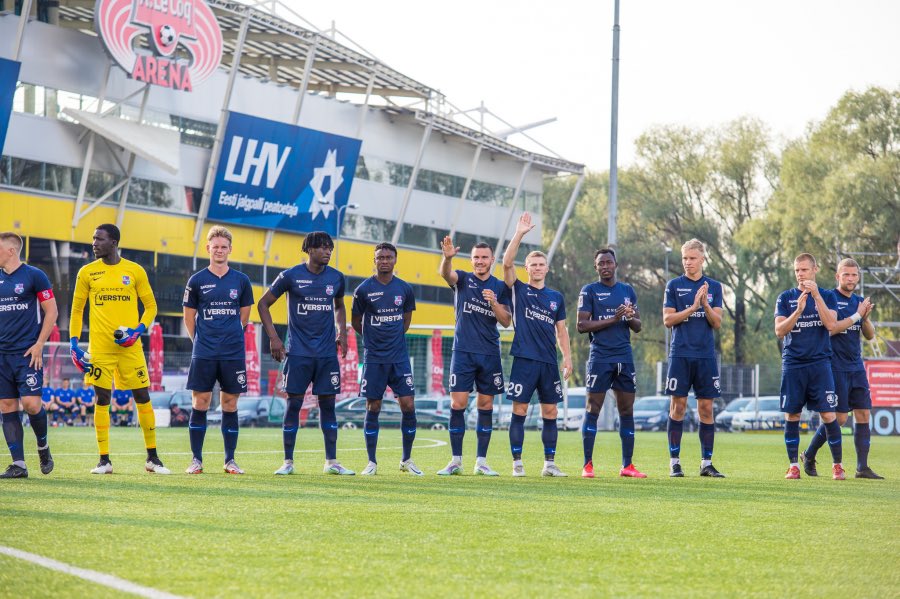 "3 of us left Real De Banjul to Paide and having Jarju and Tambedou beside me is like having a family. We encourage each other, respect each other and I am so grateful to them. We live together and it is always a happy moment I always felt comfortable whenever I am with them."
Singhateh formerly of Real De Banjul scored twice in their double legged tie with Georgian side Dinamo Tbilisi. He came from the bench to inspire his side into a 3-2 away him before he came from the bench to level the score line at home from the penalty spot.
Raul as commonly called dreamt of being a professional footballer since his childhood days in the streets of Gambia. As one who dreams and follows his dream, Singhateh dreams of playing in the top 5 leagues in Europe.
The 19 year old versatile player who can play in any position within the front three positions like any other children in The Gambia started with street football around age 5-6. He proceeded to play in Gambia's non-league football (Nawettan) before having a brief spell in Real De Banjul then moving to Paide Linnameeskond.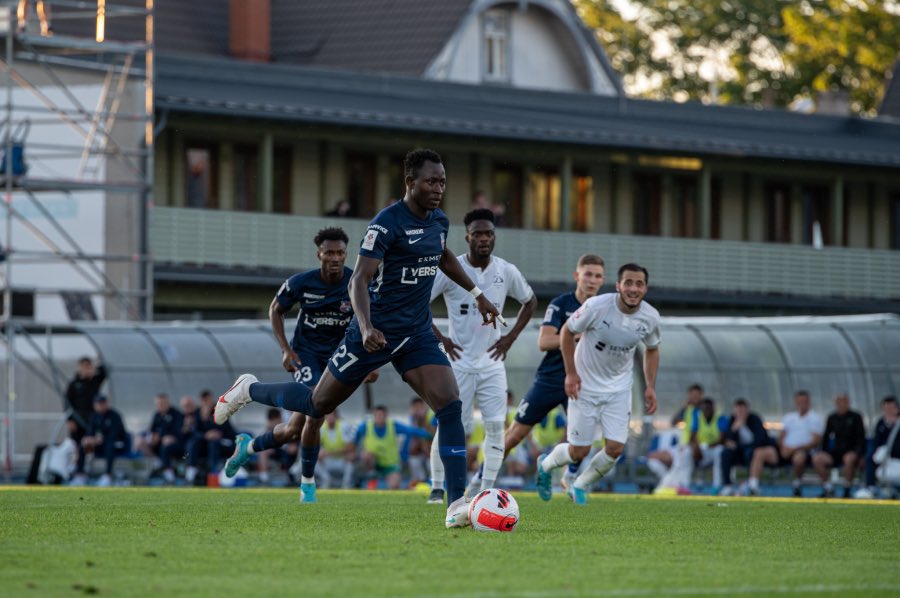 Singhateh who moved to Estonia in 2022 got the breakthrough in March 1st 2022 after being in the team and sitting on the bench before getting a taste of Estonian football in 20th March 2022 and scoring his debut goal in 16 minute which mark the born of a hero in the making.
"I choose football as my passion when I was young, it is my dream to be a professional footballer and I have the feeling that is the only way that can change my life to become who I want to be and I started working and practicing all the time, Ebrima Singhateh told Sportynation."
Ebrima who had no backing from his mother said "the journey of becoming a footballer was very tough on me because my mother did not like seeing me play football but I said to myself that I will never give up on my dreams no matter what," Ebrima said.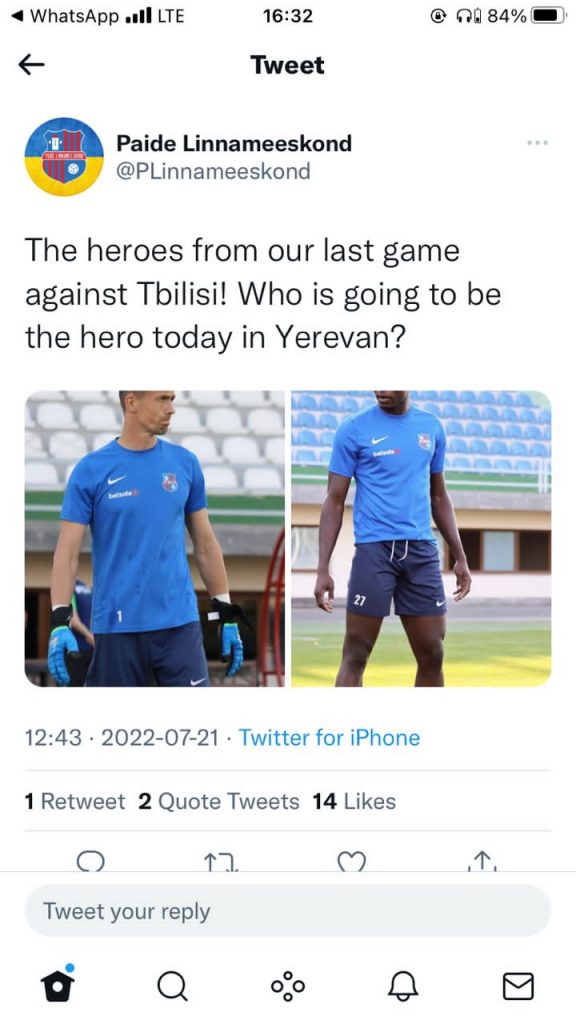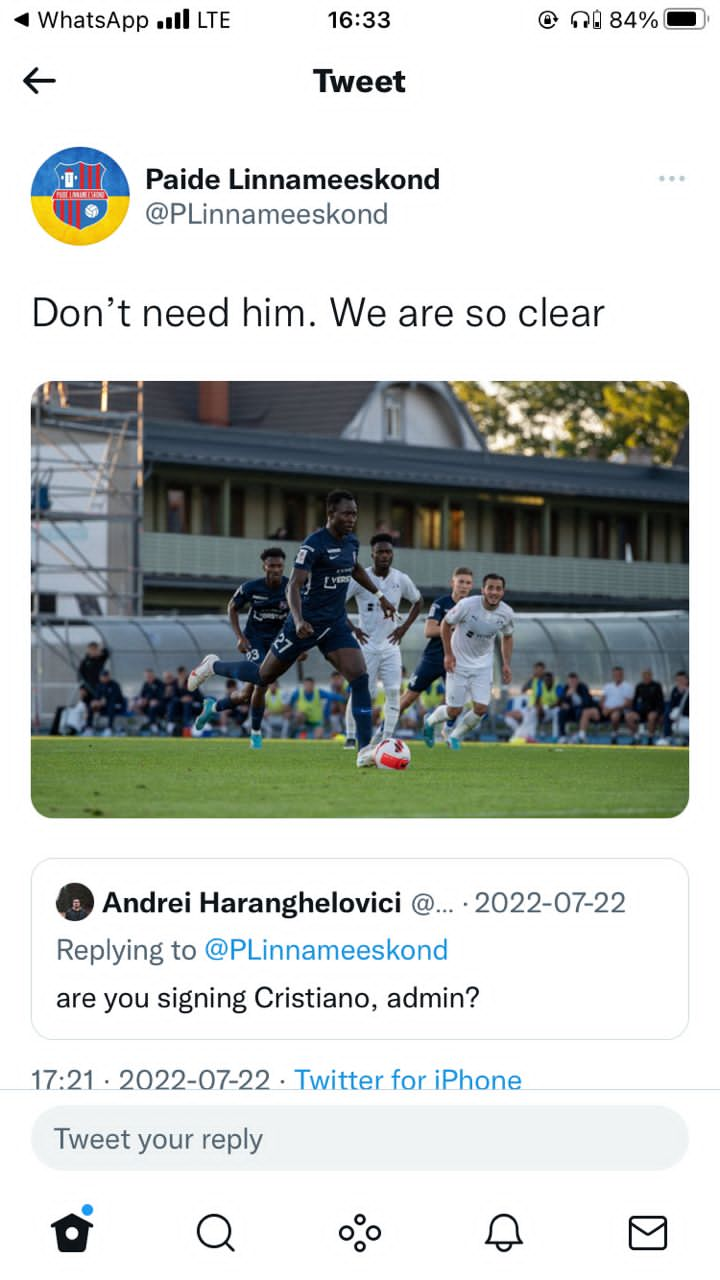 "My dream is to play in the top 5 leagues and it takes hard work and determination to do so and I am still working hard to reach there," Ebrima told Sportynation.
Inspired and supported by his courage and desire to play football, the only thing in Ebrima's mind is representing The Gambia and playing in the top five leagues.
As one who dreams and follows his dream, Singhateh dreams of playing for Liverpool. "I love the club with passion, fans, and the stadium itself because it is very noisy and their fans are amazing plus many African players played there as well."
The feeling of learning from teammates and coaches is one thing and the relationship on and off the pitch is also another but what does Ebrima Singhateh make up his relationship with his Paide gaffer?
"We have a very good relationship, he is always positive towards his players and he is always ready to help his players all the time and that makes me feel good and motivated to work harder than before."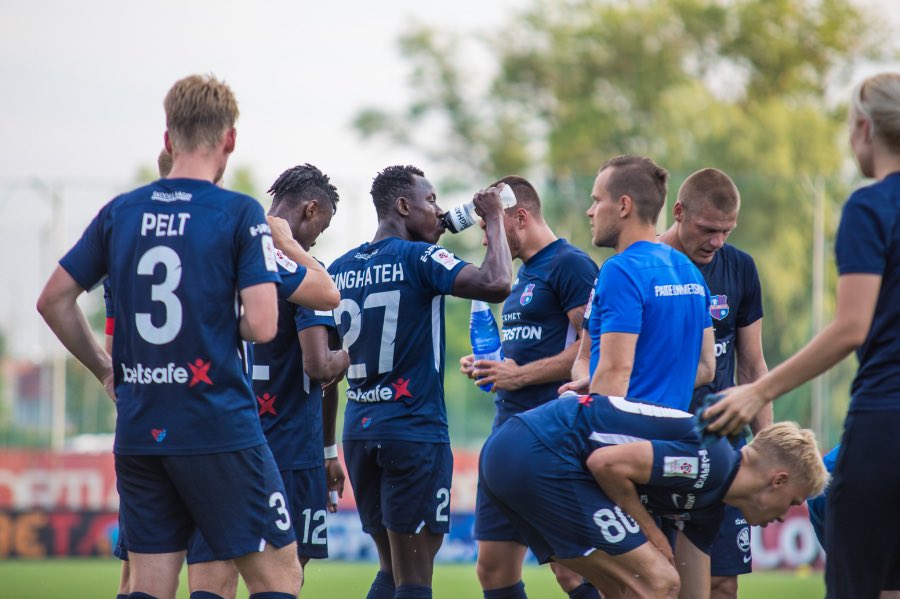 Playing football in the Gambia and keeping the dream of making it in the big leagues is like letting go of many social and other activities to make it in the footballing trade.
"Football in the Gambia as a football player is not easy at all, you have to trust the process and have the self believe, it was not an easy road because I faced so many challenges, so many difficulties sometimes to have a football boot to play with is a problem and morning training to have breakfast for yourself to eat good food is difficult."
Watching professional players in his childhood days in the Gambian cinemas, at home, and at friends' houses, Singhateh idolizes fellow countrymen Babucarr Steve Trawally and Musa Barrow.
Ebrima Singhateh who is yet to make any debut for the Scorpions aspires for one in the future. "I cannot wait to wear the colors of my national team, it would be the best feeling ever and is my dream to represent my country and give it all for my country at any time, any moment. I cannot just wait for it."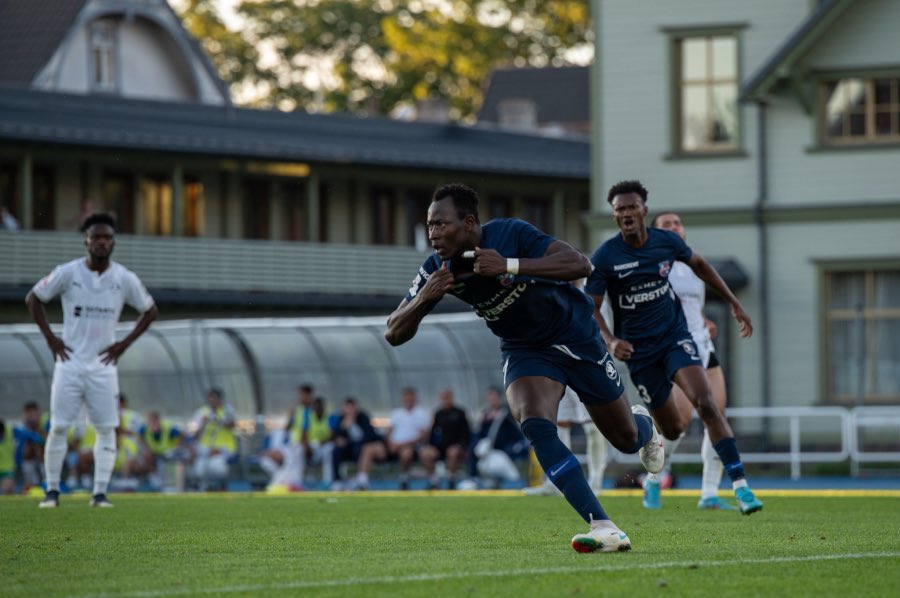 Singhateh who played for Real De Banjul in the Gambia league said "the experience is you playing with different league teams, different playing styles, different tactics, different environments and travelling is not easy you have to be focus all the time. It is a different league the speed of the games are not the same and the awareness of the players and quick football you have to be a fast thinker and a smart player."
Whether Gambia's head coach Tom Saintfiet would consider the Gambian hero in Paide with 8 goals in 23 matches remains a thing in the minds and mouth of every fan.