By Fatou B Camara
Abdoulie Baldeh born in 2003 and brought up in the Gambia plays for newly promoted first division team Greater Tomorrow Academy and says he wants to become a professional footballer in other to represent his country Gambia in the Africa Cup of Nations and other tourneys.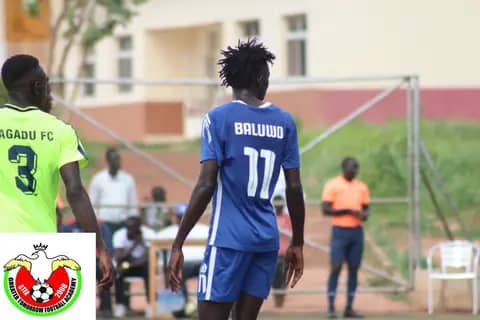 Cavani as commonly called, 19, dreamt of being a professional footballer since his early age in the streets of the Gambia. The 19 year old has taken a step towards that by playing football and developing via Greater Tomorrow Academy.
The 19 year old versatile footballer like others in the Gambia started his football path with street football before playing for Oxford FC at 'Nawettan' levels.
It was not long for Gambinos Star Africa to snatch the player and got him his breakthrough to international football in 2020 to Kosovo's FC Prishtina on loan before he described it as a 'nightmare.'
"After we signed the six months loan and travelled to Europe, we learned that the team was faced with economic crisis due to the covid-19 pandemic and players were not paid. Our agency was angry after they knew about it and had to terminate the contract," Baldeh still recalls what it means to play in Kosovo's FC Prishtina.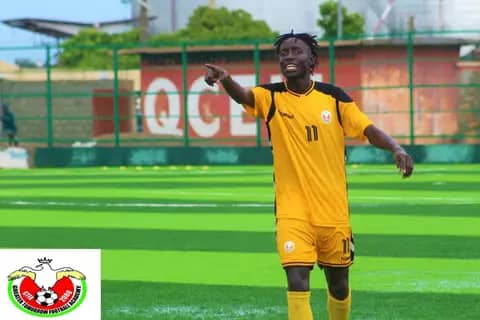 Playing in the streets can be the most painful pitch to most African footballers with barefoot but to Baldeh "it is a pitch or classroom where he learned to endure several injuries and be more ambitious."
"I remember having bruises all over my legs because of our playing ground. We sometimes play without boots because we did not use to have it, so all these struggles are enough for me to become what I want," Baldeh told Sportynation.
"Many African footballers went through the same so if those people can reach this stage then why not me because it is all about passion and I have that. This is why I sometimes follow these successful African footballers because the likes of Sadio Mane are inspirational."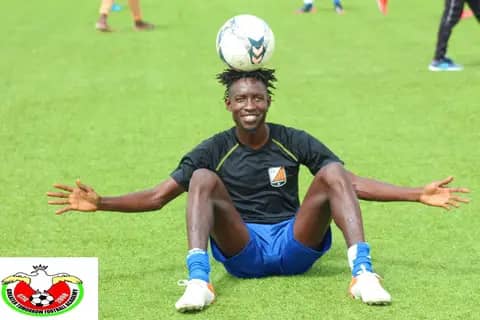 As one who is passionate about his dreams, Baldeh dreams of playing for La Liga and UEFA Champions league Champions Real Madrid and Premier league side Man Chester United.
The Brikama born who wears the 11 jersey for Greater Tomorrow Academy says he is inspired by Man Chester United forward and 5 times Ballon D'or winner Cristiano Ronaldo.
"I like Ronaldo and he doubled as my Mentor because of his dedication and mentality. I love his playing style and just love everything about him."
For Baldeh hearing the name of professional footballers lifting their flags keeps him glued in the world of sports because that is the only dream he has.
Banging goals is not Baldeh's problems as he proves it by being the top scorer of his school, Brikama Nawettan top scorer, and now Greater Tomorrow's second division top scorer.
The young offensive versatile player who can play in any position within the front three positions says, people outside and his family members are motivating him by giving him all the support he needs and this makes him hungrier to represent his country (The Gambia) to raise the flag higher.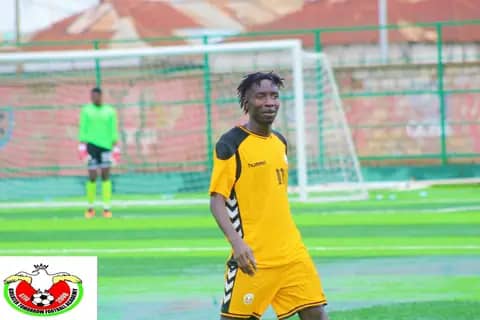 "Support is what we need from our own people starting from our own very homes, from the government and down to our fans because we have so many talented footballers in our country but I think we lack support. My case is different because my family is an exception."
Greater Tomorrow's leading goal scorer says he grew up loving football and it is the only game he loves the most among all sporting activities. Baldeh's only target is to become a professional footballer and hit the world with the Gambian National jersey.
Making history with Greater Tomorrow and scoring the goal that send his team to the country's top tier division is one thing fans would not forget easily. The prolific striker scored twice in what was a vital match for his side.
"I am doing what I love and not what am told to love so I will do anything to become the professional footballer I want to be," he said.