By Pa Furmus Correa

Micheal Senghor born in 2002 and brought up in The Gambia and recently signed by English side Gillingham Town FC scored his first goal for the side in their 2-1 win against AFC Rangers.

Micheal who played non league football (Nawettan) for Miami in Manjai said "things are going well but I remember my first day in England things were very difficult because of the weather whenever I am playing but now I am use to it."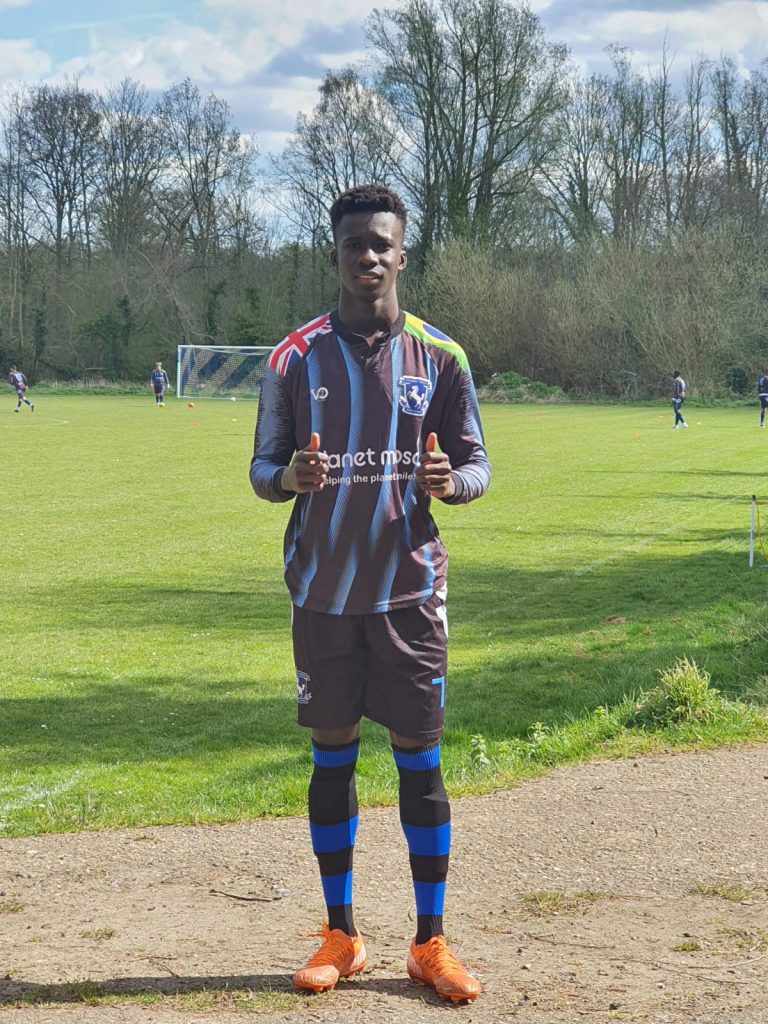 Kuna as commonly called, 20, dreamt off being a professional footballer since his childhood days in the streets of Gambia.

The 20 year old versatile player like other children in The Gambia started with street football before playing for Miami and Jenn Bi in Gambian Nawettan before having a brief spell in Senegal then moving to England.

As one who dreams and follows his dream, Senghor dreams of playing for English top tier side Liverpool.

Micheal who moved to England in 2020 got the breakthrough in English football in 2022 and now proves to be a gift for Gillingham Town FC as he joined the side after a trail success.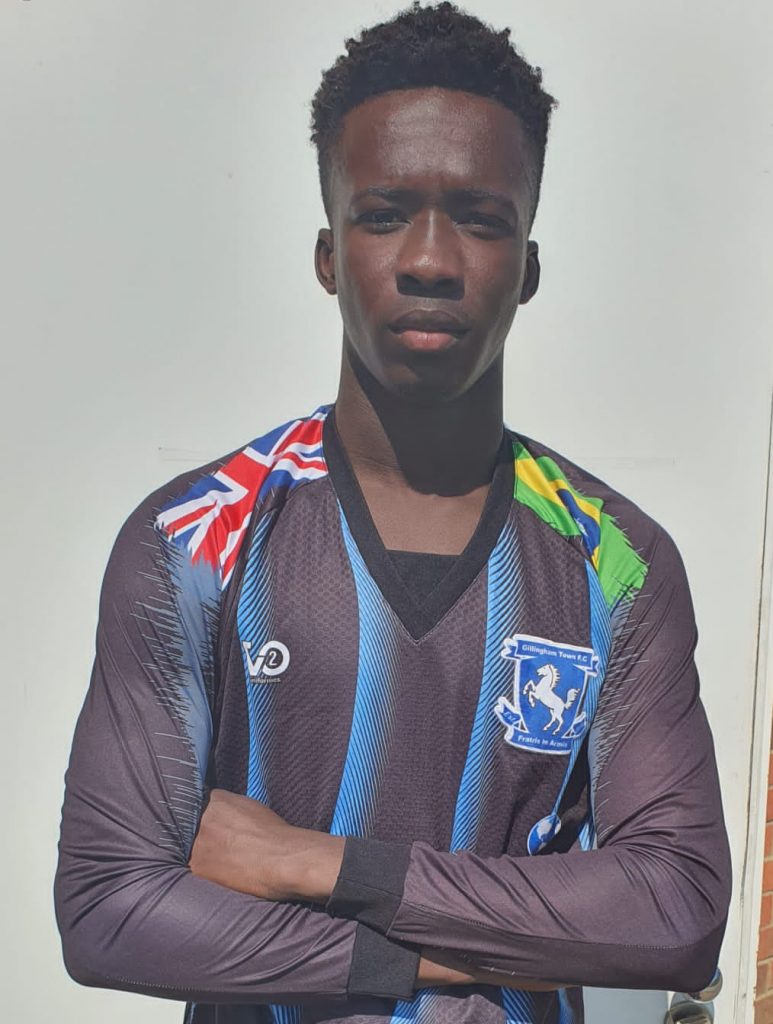 "For now my target is to play in a higher league like the English Premier League, Championship, league one or two. I want to win trophies and individual awards as well," Micheal told Sportynation.

Inspired and supported by his father to play football the only thing in Senghor's mind is representing The Gambia and being a professional.

"Football in the Gambia is not easy but got motivated seeing players who thought they would never be professionals making it."

The 20 year old on his first season with the English club side after scoring his first goal said "words cannot describe how happy I am to score my first goal on my second debut right now, I feel more comfortable and I will keep scoring more and more, Micheal said."

Watching professional players in his childhood days in the Gambian cinemas, at home, and at friends, Senghor idolizes Brazilian playmaker Coutinho.

Micheal Senghor yet to make any debut for the Scorpions aspires for one in the future.

"I would play for my beloved country the Gambia because there is no place like home and if I am invited I will come."
Senghor says he dreams off being part of the team that will take Gambia to its first world cup appearance and help his country to win trophies.