By Ebrima Suwareh
The Independence Stadium will on Sunday 5th June, 2022 host arguably the biggest darby in the recent history of Gambian wrestling, as France of Banjul Saku Ham Ham and Tapha Tine of Tallinding Mbolo faceoff.
Both were members of the defunct Banjul Konkoba Wrestling Club, Tapha Tine and France used to shear the same training ground and were friends before becoming rivals thus leading to their combat to be stage by Champion Sound Promotion.
Before his move from Konkoba to Tallinding Mbolo and his subsequent relocation from Banjul, Tapha Tine had before requested for a combat to stage between him and France. Bakh Yayi Promotion was reported to have come closed to staging the combat after agreeing with both wrestlers but he succumbed to pressure from a section of Banjulians who believed the bout will only create unnecessary tension within the City.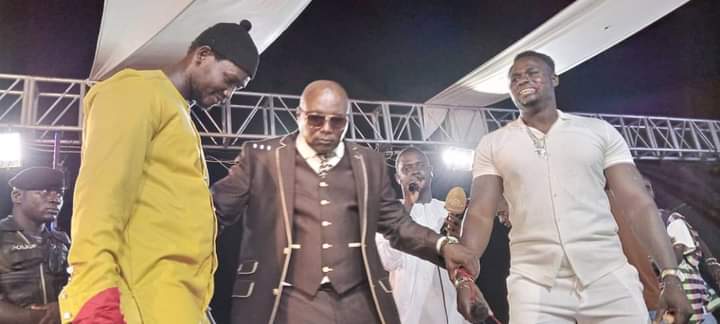 However, nine year down the line France finally accepted the challenge when Champion Sound Promotion came knocking. Therefore, Sunday will be an important day for the both of them as they square up to in a battle for supremacy.
France will go into the bout from a defeat to Leket in his last combat while Tapha Tine defeated Manduwar in his last combat. In terms of their exploits in the arena, France is on fourteen (14) bouts, wining ten (10) and losing four (4) times while Tapha Tine recorded nine (9) victories and three (3) defeats in his eleven (11) bouts so far.
The two incredible wrestlers also had meet with common opponents, as both of them had wrestle with Manduwar, Boy Bala and Sanneh. They both defeated Manduwar and Sanneh. However, France defeated Boy Bala while Tapha Tine's lost to him.
Sunday's bout promised to be a mouthwatering clash with thousands of fans and spectators expected to storm the Country's only Stadium.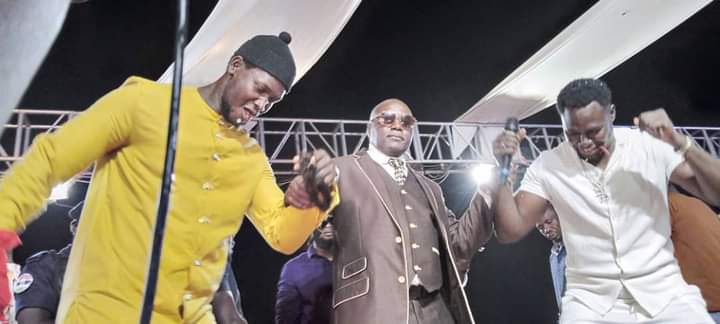 Meanwhile, there will be Seven (7) other wrestling bouts before France and Tapha Tine clash in the grand combat:
Boy Sukuta (Club Sukutankolu) taking on Konj Bi (Club Jabang Mbolo) in the first combat, Leybu Ndoye (Club Bakau Gom Sa Bopa) will entertain Boy Jola (Club Tysinger Family), Bebe Buwaso (Club Bundung Kai Bakh) will battle it out with Findiferr (Club Nema Saku haym Ham) and Kani Gu Sew (Club Feke Ma Si Boleh) will wrestle with Boy Justice (Club Jabang United) to capped off the Traditional Freestyle wrestling bouts.
Furthermore on the more modern style Wrestling with Boxing, Soldaru Shiekh (Club Paradise Mbolo) will take on Boy Ndugu Kebbeh (Club Ndugu Kebbeh), Sinyel (Club Tallinding Japoo) and Fish De One (Club Tallinding United) will square off in a Tallinding darby while Armeh (Club Sanchaba Ham Sa Chossan) takes on Leon Noir (Club Serekunda Mbolo) in the special combat before France (Banjul Saku Ham Ham) and Tapha Tine (Club Tallinding Mbolo) battle it out in the grand combat.