The Gambian duo Mbye Babou Jarra and Sainey Jawo avenged their opening group stage defeat against South Africa as they beat the South Africans by 2-0 in the final of Africa Birmingham 2022 Beach Volleyball Qualifiers to win gold medal.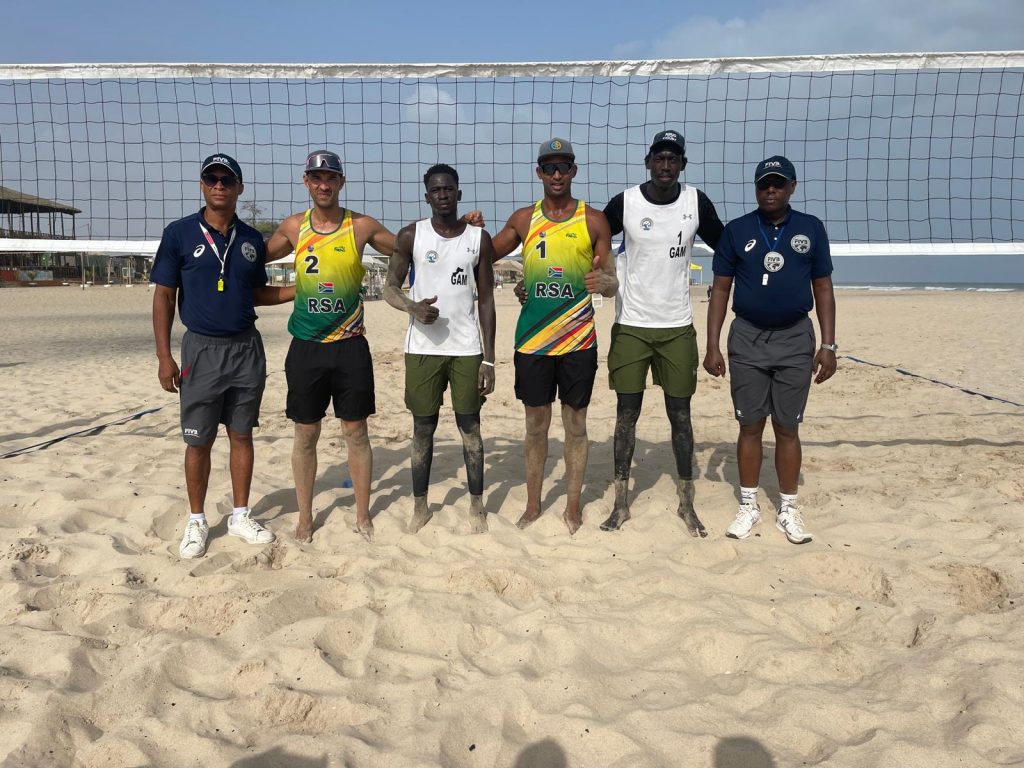 The Africa Games champions beat South African 21-08 in the first set before going on to win 21-18 in the second and final set of the tie.
It was a one sided contest when the Gambia ran away with the points scored in the first set and doing the replica of it in the second set.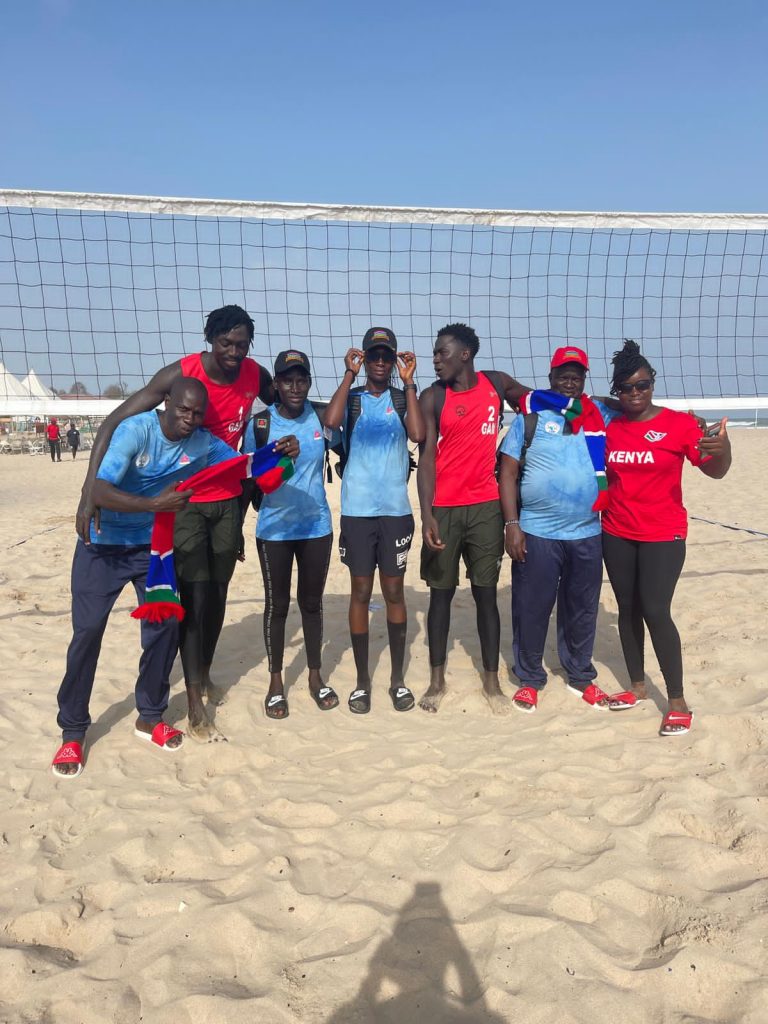 The South Africans were force into committing errors and blocks made by Gambians were enough to force the tie into only two sets instead of three.
These led to many Volleyball lovers to quickly celebrate the victory as some posted on their Facebook wall and other platforms celebrating the victory with #Birminghamherewecome.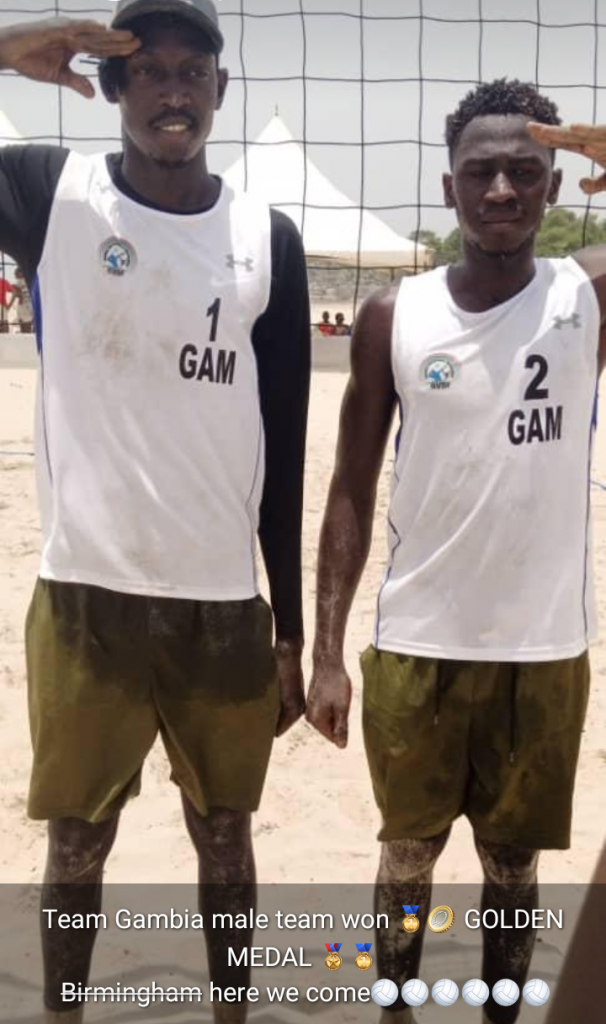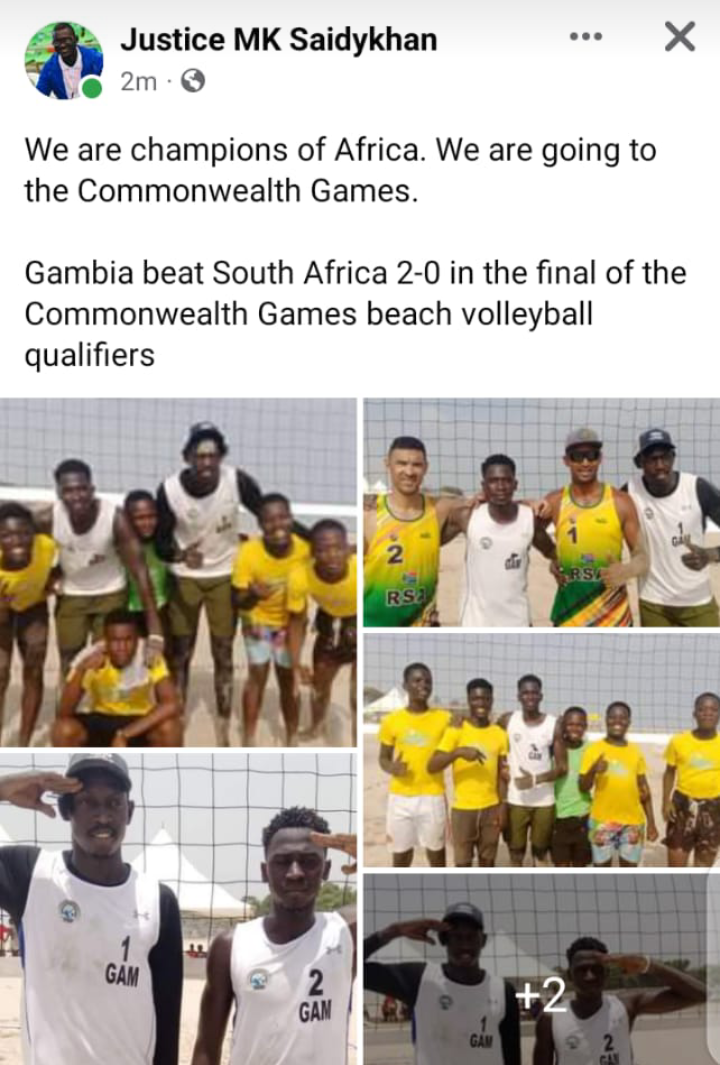 The Gambia now qualifies for the Birmingham 2022 Games along with fellow finalists South Africa in representing Africa in the Games.