By Pa Furmus Correa
The Gambia's national 1st division league reaches its end part of the 2020/2021 GFF league season as the final week matches kicked off yesterday in the Independence Stadium under the floodlights with GPA winning 3-1 against GAF.
The elite domestic male football league reaches its peak after Fortune secured their first ever GFF title and awaiting crowning.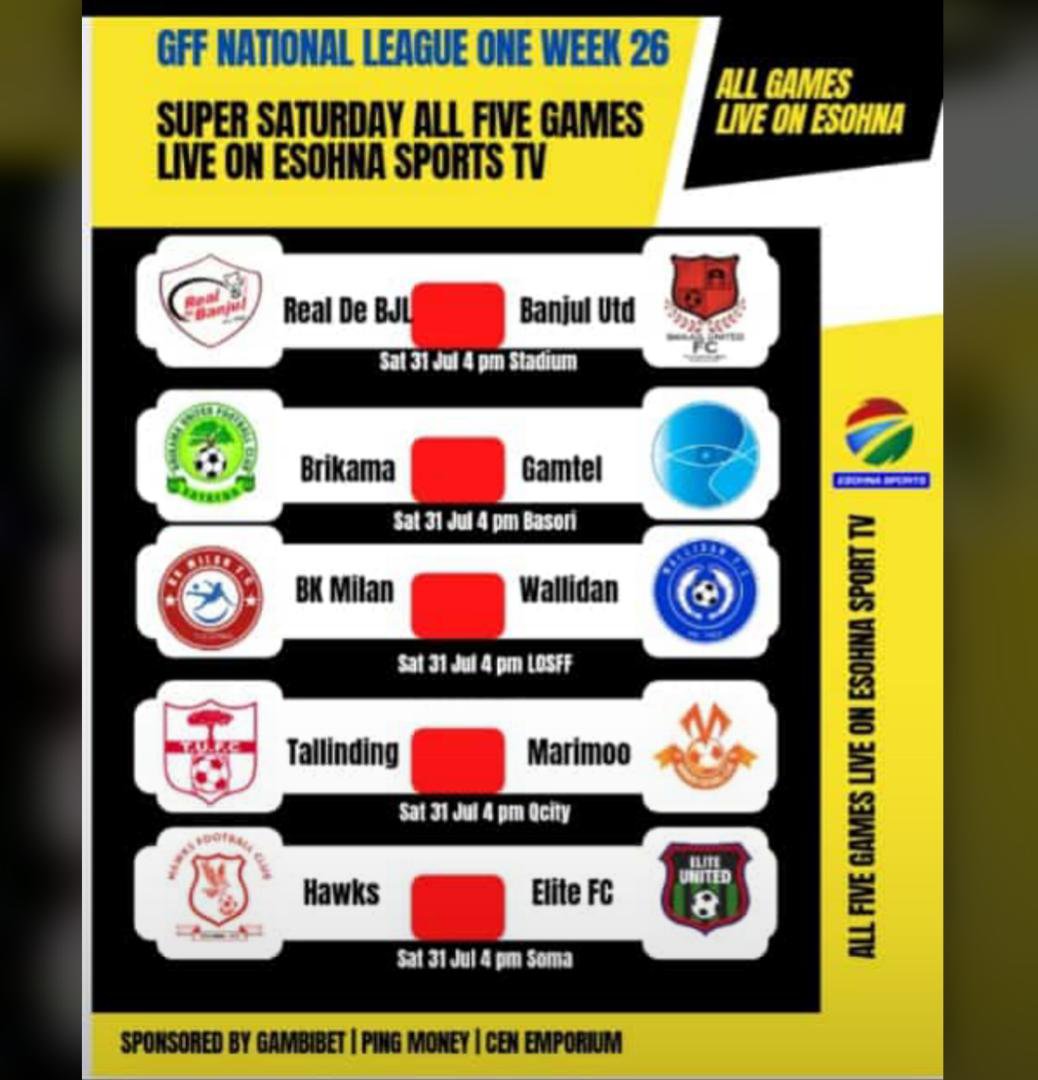 The waiting for the crowning for the Fortuners seems to end soon as the league crowning will be done tomorrow with Fortune closing the 2020/2021 season against Waa Banjul.
The national 1st division league will today host 5 matches across five different pitches simultaneously at 4 pm.
First up away from the highly attractive lights of the Independence Stadium is 2nd place Real De Banjul playing against relegation threaten Banjul United, in a Banjul Derby and most needed point collection for one reason to the other.
The battle of who will be playing and representing the Gambia in the African Championship will be going down today. 2nd place chasers and one of Gambia's second-round specialists Wallidan face relegation battlers BK Milan who are desperate to stay in the league.
Newly promoted Elite United who are also chasing representing the Gambia will be welcoming relegation threaten Hawks at the Soma mini stadium.
Relegated Tallinding United will know their fellows today as they entertain Marimoo who are fighting for their lives.
All eyes will be on Gamtel and Ebou Jarra's charges as they take us the Sateyba boys in Basori.
Fortune will be hoping to end their season winning the remaining matches to spicy up their first-ever GFF male 1st division league trophy celebration when they take on Waa Banjul tomorrow at the Stadium.